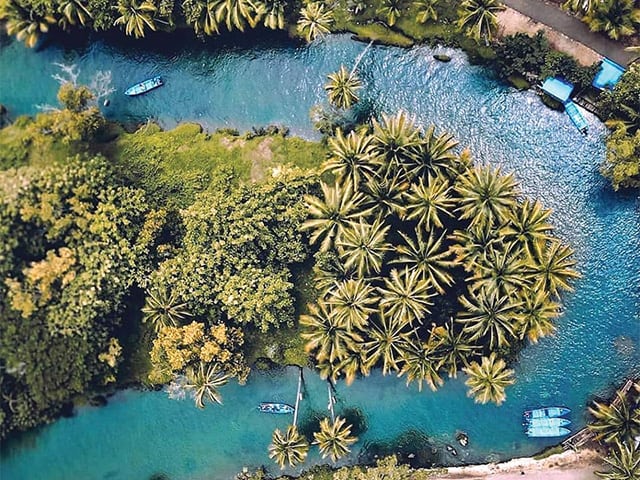 Perubahan model industri wisata mesti dilakukan di tengah pandemi Covid-19 yang belum jelas kapan berakhir. Terutama yang berkaitan dengan kesehatan.
Kementerian Pariwisata dan Ekonomi Kreatif (Parekraf) mendorong hotel untuk melakukan sertifikasi protokol kesehatan berbasis cleanliness, health, safety, and environmental sustainability (CHSE). Sektor perhubungan pun harus memperhatikan protokol kesehatan.
Menteri Parekraf Wishnutama Kusubandio mengatakan, saat ini sertifikasi CHSE merupakan hal yang sangat penting untuk industri pariwisata. Khususnya bagi pelaku usaha hotel dan restoran untuk memulihkan kepercayaan wisatawan.
"Upaya ini dilakukan supaya dapat menciptakan rasa aman dan nyaman bagi wisatawan saat berkunjung ke destinasi wisata yang sudah melakukan sertifikasi protokol kesehatan."
Sebelumnya, Kemenparekraf melaksanakan program sertifikasi CHSE gratis bagi industri pariwisata di 34 provinsi di Indonesia. Wishnutama mencontohkan, ada tiga hotel di Labuan Bajo yang memiliki sertifikat CHSE.
Baca Juga : Seorang Pria Bunuh Mahasiswi Usai Berhubungan Badan
Menteri Komunikasi dan Informatika Johnny G. Plate mengatakan, mengingat perkembangan digitalisasi saat ini yang begitu pesat, pariwisata di destinasi superprioritas tidak hanya berfokus pada health, safety, and security. Tetapi, juga pariwisata digital yang didukung dengan teknologi informasi dan komunikasi yang memadai.
Dia melanjutkan, mulai 2020 hingga 2022, di Nusa Tenggara Timur akan dibangun infrastruktur teknologi informasi dan komunikasi 4G di seluruh pusat kota dan desa yang terdapat destinasi pariwisata.
Menteri Perhubungan Budi Karya Sumadi sebelumnya melakukan kunjungan kerja ke Labuan Bajo dan Kupang untuk mengecek penerapan protokol kesehatan di simpul-simpul transportasi seperti bandara dan pelabuhan. "Saya apresiasi penerapan protokol kesehatan di bandara dan pelabuhan, baik di Labuan Bajo maupun Kupang," ungkap Budi.
Dalam tinjauannya di Labuan Bajo dan Kupang, mantan direktur PT Angkasa Pura II itu juga membagikan masker kesehatan kepada para penumpang dan petugas. Budi mengimbau para penumpang dan petugas agar terus konsisten dan disiplin dalam memakai masker, menjaga jarak, dan mencuci tangan (3M).
Baca Juga : Wajib Tahu Fakta – Fakta MCI Sebenarnya